Obesity and Foot Swelling
Tuesday, 10 January 2023 00:00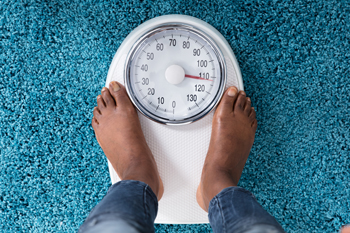 Obese individuals can be more susceptible to developing any number of foot conditions. This is because having an unhealthy level of extra body weight can wreak havoc on the feet and lower legs in different ways. One often overlooked consequence that obesity can have on the feet is swelling, or edema, in the feet. When a person carries an excessive amount of body weight around, they are essentially putting more pressure on the joints, especially those in the feet. Obese individuals can put an extreme amount of pressure on the ankle joints in particular. As a result, there can be a significant amount of fluid retention in the affected areas, as well as the storage of hormones in fat cells. Consequently, the body can experience a pesky kind of swelling in the ankles, feet, and lower legs. If you are someone that struggles with obesity, contact a podiatrist today to learn what you can do to combat any foot swelling that you are currently experiencing.  
Obesity has become very problematic at this point in time and can have extremely negative effects on the feet. If you're an obese individual and are concerned about your feet, contact one of our podiatrists from Accent Podiatry Associates. Our doctors can provide the care you need to keep you pain-free and on your feet.
Obesity and Your Feet
Since your feet are what support your entire weight when standing, any additional weight can result in pain and swelling. Being overweight is one of the main contributors to foot complications.
Problems & Complications
Extra Weight – Even putting on just a few extra pounds could create serious complications for your feet. As your weight increases, your balance and body will shift, creating new stresses on your feet. This uneven weight distribution can cause pain, even while doing the simplest tasks, such as walking.
Diabetes – People who are overweight are at serious risk of developing type-2 diabetes, which has a drastic impact on the health of your feet. As you get older, your diabetes might worsen, which could lead to loss of feeling in your feet, sores, and bruises. You could also become more prone to various infections.
Plantar fasciitis – Pressure and stress that is placed on muscles, joints, and tendons can trigger plantar fasciitis, which is an inflammation of tissue that forms along the bottom of the foot. 
If you have any questions please feel free to contact our offices located in Arlington and Mansfield, TX . We offer the newest diagnostic and treatment technologies for all your foot and ankle needs.
Read more about Obesity and the Feet