Guide to Proper Shoe Fitting
Monday, 26 February 2018 00:00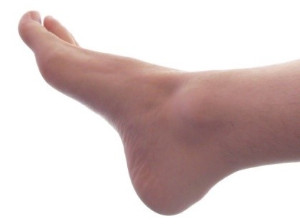 It's important to properly measure your feet for the correct size before choosing shoes to purchase. Self-serve shoe stores may have a fitting device, where the length and width of the feet can be measured correctly. Measuring both feet is beneficial as the feet may differ in size and there may possibly be foot conditions that are on one foot and not the other. Typically, it's suggested to wear the socks that are usually worn while making a decision to purchase shoes. This will aid in the correct fit. The overall health and general comfort of the feet and body consist of a proper fit that includes the top of the feet, toes, and the arch. If you experience any pain or discomfort while trying shoes on, the shoes may be fitting incorrectly for your feet.
Finding a properly-fitting shoe is important in reducing injuries and preventing foot problems. For more information about treatment, contact one of our podiatrists from Accent Podiatry Associates. Our doctors will treat your foot and ankle needs.
Proper Shoe Fitting
A common concern when it comes to foot health, having properly fitted shoes can help prevent injuries to the foot. Out feet affect our posture and gait, which in turn affects the biomechanics and overall bodily structure. With 33 joints, 26 bones, and over 100 ligaments, the potential for serious injury is much greater than one realizes. Although the feet cease growth in adulthood, they still change shape as they mature. Here are some factors to consider when it comes to investing in proper fitting shoes:
Be sure the shoes fit correctly right away
Ensure the ball of your foot fits comfortably in the widest portion of the shoes
Even though they may look fashionable, improper fitting shoes can either create adverse conditions or exacerbate existing ones you may already have
Walk along a carpeted surface to ensure the shoes comfortably fit during normal activity
Keeping in mind how shoes fit the biomechanics of your body, properly-fitting shoes are vitally important. Fortunately, it is not difficult to acquire footwear that fits correctly. Be sure to wear shoes that support the overall structure of your body. Do your feet a favor and invest in several pairs of well-fitted shoes today.
If you have any questions please feel free to contact our offices located in Arlington and Mansfield, TX . We offer the newest diagnostic and treatment technologies for all your foot and ankle needs.
Read more about Proper Shoe Fitting